| | |
| --- | --- |
| Company Name | eBay |
| Return Time Limit | 30 days |
| Refund Time | 2 working days |
| Return Label | Required |
| Original Packaging | Required |
| Return Address | Read below |
| Exceptions | Depends on the seller |
eBay is one of the world's biggest online marketplaces. It offers a wide range of items. For instance, books, fitness equipment, jewelry, clothing, Branded tech, and a lot more. It's important to know that eBay is safe to use. Above all, the company has an easy returns policy. Here are the details of eBay returns.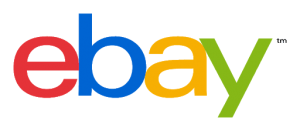 eBay return policy:
If the purchase is not as described as on the website or if the delivery isn't on time, the customer has the right to return the item within 30 days from the most recent estimated delivery date.
The customer who wishes to return the item has to go to his/her eBay account, and purchase history, then click on "return the item" describe the reason, and finally hit the send button. Meanwhile, the seller will send you a return shipping label. Pack it and track your return package.
eBay returns:
Always remember to read the seller's return policy before confirming a purchase. There are lots of different sellers on eBay; Therefore, the policies differ too. However, the sellers mainly have 2 working days after receiving the item to issue a refund. Please note that it may take 3 to 5 days (PayPal) or up to 30 days (credit cards) to finally receive your money.
Before starting the return procedure, the sellers must make it clear who will pay for the shipping charges. For example, if the item is damaged, exchanged, or is different from the descriptions then the seller holds responsible.
Customers have to request a return and refund here on eBay. To refund your money you have to start a case in eBay's Resolution Center. If the seller does not cooperate, eBay will intervene and solve the issue.
Related articles: