Victorian Plumbing Returns
Victorian Plumbing was established in 1999 with the aim to provide comfortable, reliable, and fashionable in-house designed bathrooms & accessories. Now it is one of the largest UK brand selling these varied plumbing and toilets' products. The brand sells quality basins, baths, furniture, taps, showers, heating products and other related accessories.
Besides offering reliable and stylish products, the brand also has huge discount offerings at any time and you can avail of these lucrative discounts by visiting the website's homepage.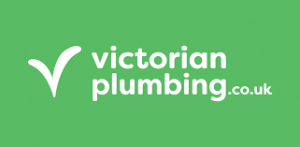 Though you may not find a reason to return any of its products if you want to return your merchandise for whatsoever reason then you can return your goods as the brand offers a supportive return policy.
Victorian Plumbing Returns Policy
If you need to make a return then you can return your goods then you have to authorize your return from the Victorian website. You have to download a return note from the website and then fill it. After filling it, repack your goods in the original packaging and remember that products must not be marked or damaged from your sides.
Then you have to return your return parcel to Victorian plumbing. You must return your goods via recorded mail service and within 30 days of the purchase. Besides, you have to bear the return shipping expenses.
If you receive damaged goods then you can also return them within 30 days of the purchase but you must notify them within 48 hours via the damaged form available at the website. You have also to upload pictures of the damaged items on the website as it is a mandatory part of the return process. Then you have to send your damaged goods to them via recorded courier service.
Victorian Plumbing Returns
If you want to return your item, then authorize your return via the website and then repack your items in original packaging. Use a recorded mail service for sending your return parcel and keep your postal proof safe until you get your refund.
After the arrival of your parcel at the Victorian plumbing, you will be notified via email. After the arrival of your return parcel at the brand's warehouse, your refund will be made within 7-10 days and you will be refunded as per your original payment method.
For more information visit https://www.victorianplumbing.co.uk/return-policy