Tommy Hilfiger is a popular apparel and lifestyle brands that is quite popular in the UK. Besides UK, the brand also operates in the United States, most of Europe, and other regions of the world. Besides clothing, the retailer offers a range of accessories, make-up, beauty products, and footwear for men, women, boys, girls, and kids. Also, the retailer ships its quality products to most of the countries and regions of the world. Clothing products of the brand include tops, t-shirts, dresses, tracksuits, casual wear, lingerie, accessories, footwear and much more.
Likewise, with its amazing products, this premium global fashion retailer has also a considerate returns policy. Generally, you will need to return any of its products but if you are considering a return then the global brand has the following returns policy.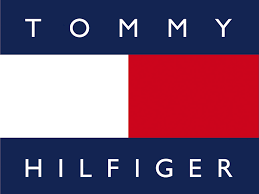 Tommy Hilfiger Returns Policy
Though most of the items are returnable however return is not available for some health and hygiene products like intimate clothing items, socks, pierced jwellery, cosmetics, and face masks. Also, if your item is soiled or tainted with makeup or any odor then such product will not be refunded. For initiating a return, repackage your item with great care and with original labels and invoice. After repackaging fill-in the returns label that comes with your order. If you haven't one then contact the customer service team of the brand. Then send it to the brand via any recorded mail service and retain your postage proof until the final refund.
All returns are processed within 7 to 14 working days. After this period, the brand will issue a full refund or exchange. Moreover, the refund will be processed back to your original method of payment. Finally, Tommy Hilfiger will not refund your original shipping charges but if you are returning a defective product then your shipping charges may be refunded.
Tommy Hilfiger Returns
If you want to return your item or defective product, then return the parcel with the return label via any recorded mail service. After the arrival of your parcel at one of the brand's warehouse and subsequent approval, your refund will be processed within 7 to 14 working days and you will be refunded according to the original payment method.