| | |
| --- | --- |
| Company Name | Massimo Dutti |
| Return Time Limit | 30 days |
| Refund Time | – |
| Return Label | Required |
| Original Packaging | Required |
| Return Address | Read below |
| Exceptions | Tights, socks, earrings, headbands, and other hair accessories |
Massimo Dutti was established in 1985 as a fashion retailer selling men-only apparel. The brand was acquired by Inditex in 1991 and now it has more than 758 stores in more than 71 countries. In 1992, women's fashion was launched in all its dimensions: from the most urban lines to the more casual. With this, Massimo Dutti has consolidated at all levels as a group with nation and international growth, which today has over 4,000 employees. In 2003, Massimo Dutti again launched a children's fashion range under the trade name Massimo Dutti Boys & Girls.
Massimo Dutti is still fastest-growing multinational clothing retailers and is very much popular with its international customers as well as UK consumers because of its fashionable and economical apparel goods. The retailer offers varied clothing items for both men and women. Besides apparel products, it also offers other accessories like belts, bags, jewelry items, and beauty and wellness products.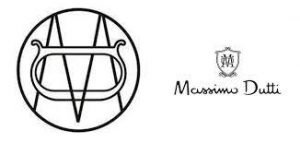 Generally, you will not need to return any of its clothing items or accessories but if you are up to a return then the multinational company has a great returns policy.
Massimo Dutti Returns Policy
Though most of the items are returnable however return is not available for some health and hygiene products like tights, socks, earrings, headbands, and other hair accessories. Also, if your item is soiled or tainted with makeup or any odor then such product will not be refunded.
You have 30 days from the date of purchase to return your goods. However, if you are returning faulty or defective goods then the company will bear return shipping expenses. For initiating a return, repackage your item with great care and with original labels. After repackaging fill in the returns note and post off your return parcel to the brand. Finally, Massimo has the same returns policy for the UK and as well as international customers.
Massimo Returns
If you want to return your item or defective product, then return the parcel with its original labels and packaging after filling in the return note and send it to the brand.
After arrival and subsequent approval, you will be notified via a confirmatory email and you will be refunded according to the original payment method.
For more information please visit the following link, https://www.massimodutti.com/gb/