TUI is a German multinational travel and tourism company headquartered in Hanover, Germany. This brand is the largest leisure, travel, and tourism company globally, and it owns travel agencies, hotels, airlines, cruise ships, and retail shops.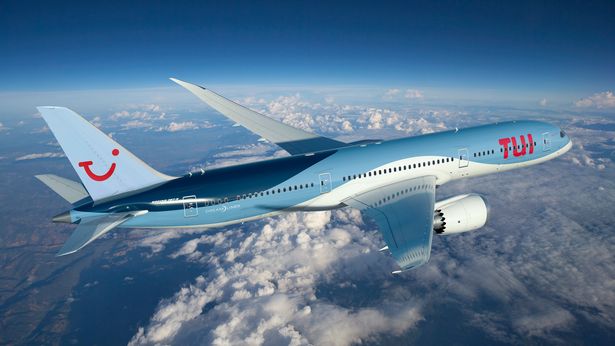 This Multinational company owns five European airlines, the largest holiday fleet in Europe, and several tour operators in the continent. The brand is infamous for giving its customers a hassle-free experience of booking and canceling. 
Do you have to cancel your bookings with TUI? Wonder how to proceed with it? Let's look into the TUI cancellation policy.
How To Cancel TUI Bookings Online?
Flight
There is always a cancel option under every booking made on the TUI website. Once you click on the option, you will have to confirm it to cancel. Any flight cancellation can only be made during the working hours, Monday to Saturday, 9 am to 5 pm. 
They will process any cancellation outside these hours in the next working hour. The refund is allocated depending on the airline, destination, and timing.
| | |
| --- | --- |
| Within 24 hours of purchase | Free cancellation |
| In case a passenger fails to show up for the flight or doesn't cancel it | No refund |
| Non-refundable ticket | No refund even after cancelling |
Holiday Packages
You can easily cancel your holiday packages on the website. Once you log in, check your bookings under account and bookings. Select the package you want to cancel and then click on cancel. But remember, many of the holiday packages charge high cancellation charges.
| | |
| --- | --- |
| 70 days or more before travel | Loss of full deposit |
| 69-63 days before travel | 30% of the total booking price is charged |
| 62-49 days before travel | 50% of the total booking price is charged |
| 48-29 days before travel | 70% of the total booking price is charged |
| 28-15 days before travel | 90% of the total booking price is charged |
| 14-0 days before travel | 100% of the total booking price is charged |
It is essential to remember that your overall holiday cost goes up when you remove a passenger from your booking. Your deposit is non-refundable even when the cancellation charge predicted is lower than the total deposit paid.
The other facilities and transport options are non-refundable when paid in parts or full. The cancellation charges include the cost of these facilities.
If you booked using a Low Deposit offer, you would get the full deposit on your confirmation invoice upon cancellation. The cancellation charge will be higher for specific travel arrangements like tours or scheduled airfares. 
It is essential to cross-check with the details of cancellation charges when you make your bookings. Also, verify if your insurance policy covers the cancellation charges.
How To Access A Refund?
TUI cancellation policy is only applicable if the passenger cancels on time. If they do it within 24 hours, there are chances they can get a 100% refund on all the bookings.
TUI initiates the refund only when the customers fill out a refund form after cancelling. The best part about a refund in TUI is that you can fill it out up to a year from the booking date. But you miss a year, and you will never get a refund.
Once you fill out the refund form, the money is deposited in 7 to 14 working days. But it is essential to know the refund is made only on refundable bookings.