Debenhams is a British multinational department store chain. It was first founded in 1778 in London. The company sells a wide range of products such as clothing, beauty items, home & furniture items, gifts & toys, and electricals. Debenhams aims to give its customers an absolute individual experience with a mix of Debenhams brands and other international brands. It also offers interesting returns services. Continue reading to find out more about Debenhams returns.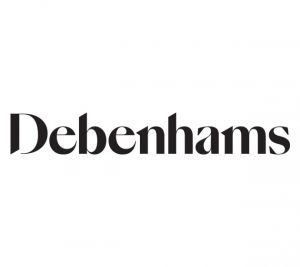 Debenhams returns policy:
You can return what you've bought if the item is faulty, not as described, or even in case you change your mind. Just don't forget to do so within 28 days of receiving the package. In that case, Debenhams will give you a full refund if the item is in a good and resalable condition.
However, you should also have proof of purchase and the credit card you made your purchase with to be eligible for the refund.
Please note that it will take 3-5 days for the money to be shown in your account.
Some items are non-refundable like altered items, custom-made or personalized items, beds and bedding, cosmetics and fragrances, pierced jewelry, face masks, swimwear, underwear, gift cards or vouchers, and Kelly Hoppen paints. You can check the full list on their website.
Debenhams returns:
You can choose among a few ways available to return your purchase.
return the item personally to a local store (items you bought in-store should be returned in-store)
The first and easiest way is to return the product to one of our local stores listed here. Be aware that some of the stores only accept faulty and misdescribed items or items covered under warranty. You could check this second list to make sure you choose the right store.
Please note that when returning some specific items like furniture, rugs, wallpaper, or wall art you may need to use a specific delivery system like courier or DPD. You could gain more information from the original website.
First, simply fill in the returns form from here. Then put the products in the original packaging and put the Hermes returns label on the outside of your parcel. Next, get your parcel to the nearest Hermes Parcelshop or wait for them to collect it.
Please do not throw away the Hermes proof of return until you get the refund.
return via other postal services (with delivery fees)
It's pretty the same! Firstly, provide the returns form and returns address label. After that, put the products in the original packaging and attach the returns label to the parcel. Then post the product back to Debenhams.
Keep the post receipt until you get a refund.
If you have more questions just contact Debenhams support. 
You could also get information about IKEA returns on our website.