Costco is one of the largest and top Wholesale Businesses internationally. It has many headquarters and proudly operates with thousands of warehouses around the world. It is considered as the largest multi-billion-dollar international retailer in the world. Costco has almost all the products from household, work, food, to electronics, health, and beauty. It also provides different services for home and businesses. The company is still evolving by providing the best quality products and attracting millions of customers globally.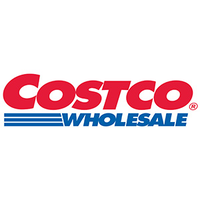 Costco always try to improve customer satisfaction level, so also offers a simple process for product returns.
Costco returns policy:
If you are not happy with a product after purchase and want to return it back. You can do it within a specific timeframe which is different for each product category. For example, the electronic products, you can return back in 90 days after receiving it. And for expensive jewelry such as diamonds, you have to provide the details about return within 48 hours. It varies from product to product.
All the products you are returning must not be used.
Make sure the products you want to return are in original condition and packaging.
To know more about return policies for specific products Click Here.
Costco returns:
You can return back the products easily by two means.
If you bought them from the Costco warehouse then you can directly go to the warehouse and return at the returns counter.
You can also return the products by sending a return request online. For that, login to you account online and go to your orders and click returns. After that, follow the instructions and request for a return label or schedule a pickup. You will get a confirmation email with proper information, which you can then use for the returns.
For more information, Click Here.
Related articles: