| | |
| --- | --- |
| Company Name | CeX |
| Return Time Limit | 14 days |
| Refund Time | 14 days |
| Return Label | Required |
| Original Packaging | Required |
| Return Address | Read below |
| Exceptions | N/A |
CeX is a short form of 'complete entertainment exchange' and it is a UK-based entertainment retailer that deals in second-hand computing, gaming, and technology goods. Besides, the company also offers technology repairs. The company buys, sells, and exchanges a range of technology and entertainment products including mobile phones, video games, DVDs and Blu-ray movies, computers, digital electronics, TVs and monitors, and music CDs.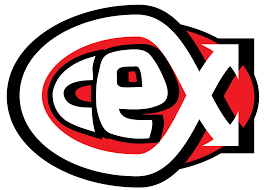 CeX Returns Policy
You can return any unwanted online order for a full refund through two methods:
In-Store Return: Visit any CeX store and return the item(s) within the first 14 days from the date of delivery.

Postal Return: If you're unable to return the item(s) within the initial 14-day period, you must inform them of your intention to return the item(s) within those first 14 days. After notifying them, you'll have an additional 14 days from the date of notification to return the items for a refund.
To qualify for a refund, the items must meet the following conditions:
They must be returned with all accompanying accessories.
They should be in the same condition in which they were originally sold.
They will also refund the initial shipping charges for each individual item that is refunded.
Please note that they do not cover the costs incurred in returning unwanted goods. When sending items back to them, they recommend using a shipping method that provides insurance and/or tracking.
Address the package to CeX Returns Order #<insert your Order number here> Unit A Greycaine House 21 Greycaine Road Watford WD24 7GP
CeX Refunds Policy
CeX offers full refunds for items that are returned in their original form and in acceptable condition. All the products are refundable and It will take 14 working days to process your refund once the products are received by their warehouse and approved for a refund. You will be notified by email when your refund is ready.
To get support, go to the CeX help center: