| | |
| --- | --- |
| Company Name | CeX |
| Return Time Limit | 14 days |
| Refund Time | 14 days |
| Return Label | Required |
| Original Packaging | Required |
| Return Address | Read below |
| Exceptions | N/A |
CeX is short form of 'complete entertainment exchange' and it is a UK-based entertainment retailer that deals in second hand computing, gaming, and technology goods. Besides, the company also offers technology repairs. The company buys, sells, and exchanges a range of technology and entertainment products including mobile phones, video games, DVDs and Blu-ray movies, computers, digital electronics, TVs and monitors, and music CDs.
CeX was founded in 1992 and it has now presence in many other countries like Spain, Ireland, India, Australia, Portugal, Netherlands, Mexico, Poland and Canarias besides UK.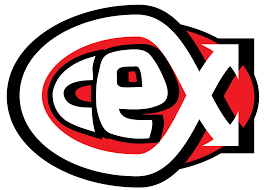 CeX has more than 600 physical shops around the world including 380 in the UK. If you want to return any of the goods to CeX, then you can return it as CeX has a considerate returns policy.
CeX Returns Policy
CeX offers a considerate returns policy. If you are not satisfied with any of its products then you can return it to the brand. All UK returns are free and you will also be paid the return shipping charges if you return your items within the first six months (this is only valid for under warranty items).
You have 14 days from the purchase to return any goods and all returns are processed within 14 days after the arrival of your products at any of the CeX warehouses. If you want to return a click and collect an order then you must visit any of the stores for an instant refund. And if you want to return an online order then you can get your full refund either by carrying your goods to nearby CeX store or can return it to CeX via any recorded courier service. In the latter case, you have to wait for 14 days to get your return money.
Finally, if you want to return a faulty or defective item then CeX is responsible for arranging for a full refund as well as shipping charges.
CeX Returns
If you want to process your return then you must return your product along with the original receipt to CeX either via recorded courier service or carry it to your nearest CeX store. You will be refunded at the store instantly but if you have sent your items via recorded courier service then after the arrival of your parcel at one of the CeX warehouses; you will be notified via email.
After the email notification, you will get a full refund in your original payment method.
For more information, please visit the following link. https://uk.support.webuy.com/support/solutions/folders/17000123471