Carphone Warehouse Returns
We are living in the information age and swift communication is at heart of success and convenience in this age. We need swift and reliable communication tools for excelling in this age. Carphone warehouse is one such communication tool providing company.
The company was established in 1989 and since then the company has expanded enormously. It has over 1100 stores across the UK and Ireland and is the number one independent mobile online retailer in the UK. The company compares the widest range of handsets and network tariffs to help their customers find a personalized deal. Any of the customers can use its two amazing features — Pin Point in store, and Help me choose online – for grabbing the best deal for him/her. Besides, you can buy a range of other accessories from the company.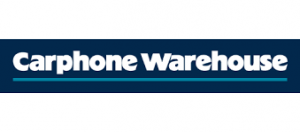 Likewise, with its amazing services, this great communication company has also a considerate returns policy. Generally, you will need to return any of its products but if you are considering a return then the site has the following returns policy.
Carphone Warehouse Returns Policy
Most of the items are returnable but however, the following items can't be returned.
Top-ups bought in store, online, or by phone.
Downloads and apps.
For hygienic purposes, all headphones are not acceptable for returns.
Early upgrade Pay monthly phones.
You can return all other items within 14 days of the delivery and before initiating the return process, you must email Carphone Warehouse. After the email, they will send you an email containing a return label. Download the label and fill it out. Then attach it to your return parcel and send the parcel to the company via Royal Mail Service and keep your postage proof with yourself.
Besides, you must return your goods in original packaging and in unused condition.
You can also return your goods in any of the Carphone Warehouse stores and in this case, you will be refunded instantly. Finally, the company will pay your return shipping charges.
Carphone Warehouse Returns
If you want to process your return then you must return the parcel with its return label and original packing and must use the Royal Mail Service. They will send you two email notifications, one while your parcel is on the way and second after the arrival of your return parcel at one of its warehouses.
Generally, 10 days are needed for credit card refunds while cheque refunds may take up to 28 days.
For more information, please visit the following link https://selfhelp.carphonewarehouse.com/SelfHelp/request.do?view()=c{1ff75c90-bcb9-11de-e56d-000000000000}