British Airways is the flag carrier of the United Kingdom and is the nation's pride, being the second-largest UK-based airline. The airline flies to more than 170 destinations in almost 80 countries across all the continents.
Booking flights is quite easy with British Airways. You can either book through the official website or get yourself a ticket at the airport. Moreover, you can also get access through travel agents. 
But there are situations where you might have to cancel the ticket, or the airline does. You will need to know about the British Airways cancellation policy for such days. Read ahead to learn more about it.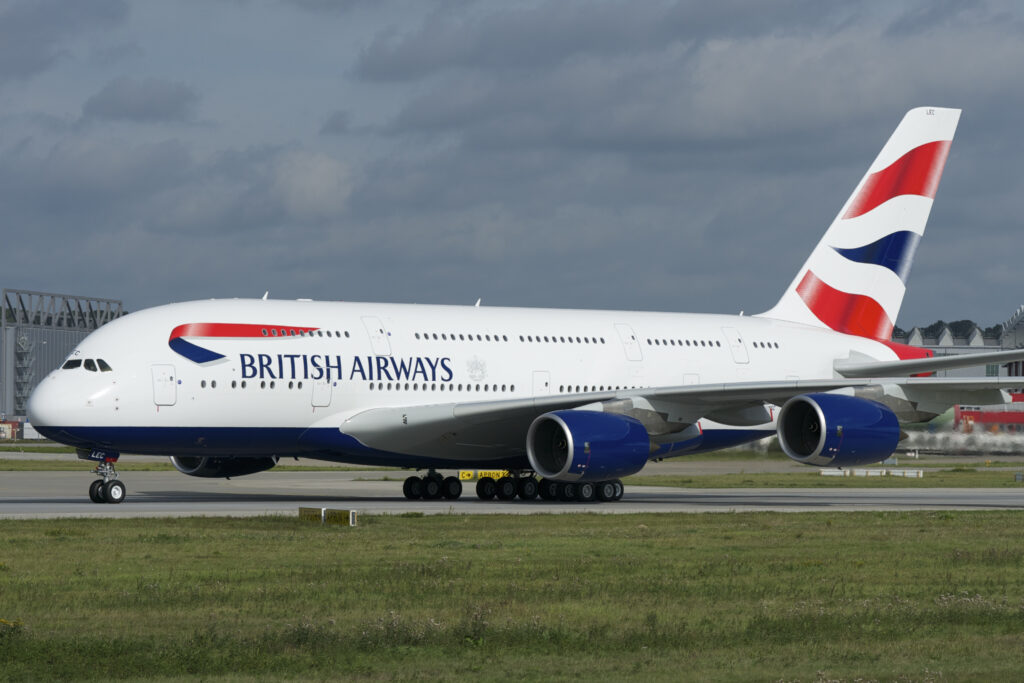 Cancelled Flight Refund Rules
Involuntary Refunds (If The British Cancel Your Flight)
If British Airways cancels the flight, you will receive a refund on the unused part of the ticket. The refund includes whatever you paid in regards to the ticket, like fees, charges, surcharges, taxes, etc.
If you have partially used your ticket, the refund amount will be the total difference between the total amount paid minus the used portion of the fare. 
For example: if you have connecting flights and one flight gets cancelled, British Airways refunds only the second flight's charges.
Voluntary Refunds (If You Cancel Your Flight Booking)
Suppose you voluntarily cancel your flight ticket for reasons mentioned as well as other reasons. In that particular case, you will receive a refund on your booking minus the cancellation fee and service charge (if applicable). The refund includes flight charges, surcharges, fees, and other elements.
If you have partly used your flight ticket, the refund amount will be the difference between the total amount minus the portion you used along with the cancellation fee.
General Refund Conditions
Non-refundable tickets cannot be cancelled voluntarily. There will not be any refunds unless the flight cancels it or you have proof that you have to cancel your ticket due to unexpected events. The airways will issue a travel voucher for your future travel.
All refunds will be subjected to all the fare rules and conditions mentioned in your booking.
Refunds will go to the buyer of the ticket unless it is requested otherwise.
You will need proof of your transaction or that you paid for the ticket.
If you're applying for a refund of the ticket, you must hand over everything that was included in the ticket, the flight ticket, and the unused flight coupons.
If you made a non-flight booking along with your flight, you would have to cancel them individually. They can be hotel accommodations, car hire, bus fare, etc.
Points To Remember When Cancelling 
You can always use travel vouchers to pay (either full or partly) to purchase your new flight ticket.
Vouchers are sent by email within 7 days after applying.
You can cancel your trip online via Manage My Booking, British Airways website, or call British Airways and cancel your booking. But if you are changing dates and destinations, you will have to call British Airways, cancel your bookings, and amend your required changes.
If a travel agent is involved, you will have to go through them only.
You can apply for a travel voucher online by filling out a form available on the website.
How To Cancel British Airways Booking?
The entire process of both booking and cancelling a British Airways ticket is quite easy and straightforward. Follow the steps below:
Go to the official website of British Airways: britishairways.com
Click on the Manage My Booking on the left corner. It appears below the booking box on the website.
Enter your booking reference number and your last name.
Click on the Find Booking button.
Your bookings will pop up on the screen.
Select the correct flight booking and cancel it.
British Airways 24-hour Cancellation Policy
British Airways' 24-hour cancellation policy lets you cancel your booking within 24 hours of purchase and receive a full refund only if your travel date is at least 1 week after the date of purchase. 
Anything above a week would not be applicable to this scheme. The concept of cancellation policies applies to all types of fares, including non-refundable tickets.
British Airways Cancellation Charges
| | |
| --- | --- |
| 24 hours cancellation | Free |
| Online cancellation fee | Free |
| Cancellation fee by phone | USD 25 |
| Cancellation fee at the airport | USD 35 |
| Cancellation fee for a non-refundable ticket online | USD 10 |
| Cancellation fee for a non-refundable ticket by phone | USD 25 |
| Cancellation fee for a non-refundable ticket at the airport | USD 35 |
British Airways Compensation For Delayed Or Cancelled Flights
If your flight gets delayed by more than 3 hours, or you were informed of your flight cancellation less than 2 weeks before your flight, then you can get the following compensation:
| | |
| --- | --- |
| Compensation | Delay |
| EUR 250 | Less than 1500 KM |
| EUR 400 | 1500-3500 KM |
| EUR 600 | More than 3500 KM |
But you will not be allowed compensation if you are offered an alternative flight with the following departure and arrival times:
If British Airways informs you of the cancellation 7-13 days before your original departure and your new flight departs up to 2 hours before the original departure time and lands at your desired destination no more than 4 hours after the original arrival time.
If British Airways informs you of the cancellation of the flight less than 7 days before the original departure and your new flight departs up to 1 hour before and lands at your desired destination no more than 2 hours after the original arrival time