Bravissimo is a plus-size lingerie brand established in 1995. Since the beginning, the goal of Bravissimo has been to create bras for big-breasted women so that they don't have to limit their lingerie styles.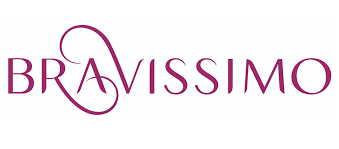 Their approach to promoting body positivity has led them to run a website that delivers worldwide, 26 shops in the United Kingdom and one shop in the United States. Their collection isn't just limited to lingerie; all plus-size girls can find beautiful swimwear and nightwear on the Bravissimo website and store that will make them look and feel amazing.
Bravissimo not only has a vast collection of lingeries, but they also have a flexible return policy. If you want to shop from their shop or website but are a bit curious about their return policy, fret not. We will discuss everything about the same here in this guide, so continue reading.
The Bravissimo Return Policy: Terms and Conditions
Most intimate wear brands do not come with a flexible return policy solely due to hygiene purposes. Bravissimo has a wide range of products, including underwear, sportswear, lingerie, bras (D-L cup size), swimwear, nightwear, and a lot more.
There is a return policy for each product, and in the table below, you can find out how these work.
Bravissimo
Return time limit
60 days
Refund time
14 days
Return label
Required
Original packaging
Required
Return address
Bravissimo, unit 7-8 Spa Park
Juno Drive, Leamington Spa, Warwickshire
CV31 3AJ, United kingdom
Exceptions
N/A
More About Bravissimo Return Policy
If you're not satisfied with the product or if there are any fitting issues, you can return it without any hesitation. Bravissimo allows a 60-day return policy from the day of purchase. There is a fundamental condition for returning the product: it should be in good condition with the original packaging.
The swimwear and briefs are only accepted for return if you have tried them on over undergarments. Besides, Bravissimo requires the original seals as well. Returning the product is also no hassle.
Return conditions within the UK
First of all, you've to visit the Bravissimo website and create a free Royal Mail prepaid return mail label or use the free post label that comes with the order.
Print the label and paste it to the returned item.
Now return the product via Royal mail service and keep the postage with you till you get your money back.
For a return within the USA, the company processes the refund within seven days.
Return conditions for items bought from the store
Find the order number from the payment receipt. You can also check the order number from the Bravissimo website if you opened an account during the billing time.
Pack the return parcel well and insert your order number, address, name, and, if possible, a copy of the receipt.
Visit the Royal Mail website by clicking on https://www.royalmail.com/track-my-return/create/4030.
Fill in the necessary information to generate a return label and take a printout.
Attach the label and post the order to the Bravissimo return address.
Once they receive the order, they will send you a confirmation mail and initiate the refund.
Return conditions for overseas orders
You have to seal the package well and ensure that the return is made only through standard airmail service.
Bravissimo does not accept any international returns made via courier service.
The address where you need to make the return is- Bravissimo, unit 7-8 Spa Park Juno Drive, Leamington Spa, Warwickshire CV31 3AJ, United Kingdom.
Once Bravissimo receives your package, it will go through a quality check. If your item is accepted for return, you'll receive a confirmation mail. The company takes around ten days to credit your refund amount, which may vary for international orders.
Irrespective of the place, if you don't receive your refund within 14 days of receiving the confirmation mail, get in touch with the company.