Boden is a clothing and fashion retailer that also ships its products to almost every region and country of the world besides UK. The brand sells diverse apparel collections for men, women, kids, and babies all around the world.
Besides clothing, the brand also sells accessories, jwellery items and much more. The brand is popular in every country where it operates and likewise, its premium products are very much popular in the UK as well.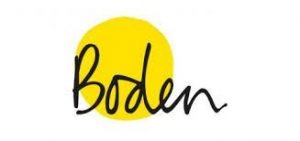 In addition to its quality products, the brand also strives to serve its consumers most conveniently. Though you will not need to return Boden stuff but, however, if its merchandise doesn't make you happy then you can return them as the brand has a comprehensive returns policy.
Boden Returns Policy
Most of the items are eligible for return or exchange but the following items can't be replaced or returned.
Face masks, protective screens, and hand sanitizers cannot be exchanged or returned for health and safety reasons.
Customized garments and accessories cannot be exchanged or returned.
For reasons of hygiene, swim wears are not accepted for return if their safety seal is broken.
All of the rest items can be returned/exchanged if they are in a resalable condition with original tags attached. You can return your goods within three months of the purchase. However, you can also return your goods within 365 days of the purchase but in this case; your refund will be credit to your Boden account.
For returning the goods, you have to fill the returns form that comes with your order. After filling the form, place it carefully within your return parcel and send it to Boden via a recorded mail service.
Finally, you have to cover your shipping charges as the brand is only responsible for return shipping charges of faulty/defective goods only.
Boden Returns
The process of refund is simple and easy. Just pack your items with care and keep your filled out return form in the return parcel. Then send it to Boden via any of the recorded mail service.
Boden requires up to 14 days for crediting your refund amount in your original payment method.
For more information, please visit this link, https://www.boden.co.uk/en-gb/help/returns#Footer