There is an exciting estimation that forecasts the future of hotel booking. According to a report, by 2023, there will be more than 700 million people booking a hotel online. If you are already one of them, you know about booking.com, a hotel booking site offering services in 198 offices across 70 countries.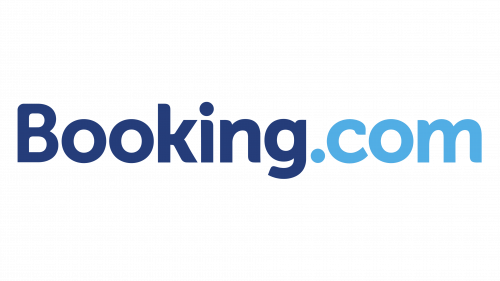 But, cancellation is an unavoidable part of the hospitality industry. Something can always come up in the last hours, prompting you to cancel your bookings. So, you might be wondering whether Booking.com offers cancellation. 
In short, it does. Booking.com lets you cancel your stay at any time before you arrive at the hotel. However, a refund is subject to different considerations. So, let's find out all about Booking.com's cancellation policy and how to cancel a booking on Booking.com. 
Is Cancellation Possible at Booking.com?
Yes, cancellation is possible at Booking.com. Booking.com lets you book your hotels across various locations in 70 countries. However, if you have to cancel your booking, you can do so through Booking.com.
The refund is subject to different considerations. 
Booking.com Cancellation Eligibility
Booking.com lets you cancel your hotel booking any time before you arrive at the hotel. There are both refundable and non-refundable bookings. Plus, Booking.com also offers a free-cancellation period for hotel bookings. 
You can cancel a booking without paying any cancellation fee if you cancel the booking within the "Free-cancellation" period. 
If your hotel does not offer a free cancellation policy, they will probably charge a cancellation fee. 
The property determines the cancellation fees. If your hotel doesn't offer free cancellation, Booking.com won't offer a flexible cancellation policy.
How to Cancel Your Booking with Booking.com
Canceling a booking at Booking.com is straightforward. You can book a hotel with Booking.com from their website and mobile application (available for both Android and iOS). To cancel a booking, you need to follow the steps below:
Visit the "Bookings" section on the website or the app.
There you can find your recent bookings enlisted.
Tap on the latest booking and find the "Manage Booking" section.
Click on "manage booking," and you will find two options: Change Dates or "Cancellation Options."
Click on the "cancellation option" and cancel the entire booking. 
If you cancel your booking within the free-cancellation period, you won't be charged any cancellation fee. Of course, for that, you need to select a property with the "free-cancellation" option. 
How Do You Get a Refund?
Booking.com's "free-cancellation" policy is a relief for any booking that you may need to cancel later. The cancellation policy enables you to get a full refund if canceled within the free-cancellation period. 
However, if you fail to cancel your booking within that period, you will be charged a cancellation fee or the total booking price. In that case, you may or may not get a refund. 
Plus, there will be no refund for non-refundable rooms. 
Booking.com Cancellation Fee
Booking.com does not charge you any fee. Any cancellation fee assessed during the cancellation process is by the property itself.
| | |
| --- | --- |
| Service Provider | Booking.com  |
| Is Cancellation Possible? | Yes |
| Cancellation Mode | Online |
| Booking.com Cancellation Eligibility | Under any circumstances before arrival at the hotel |
| Refund Eligibility | Cancellations within a free-cancellation period (only with properties enlisted for free cancellation).  |
| Cancellation Charges | Cancellation fees are charged by the property  |