| | |
| --- | --- |
| Company Name | Wowcher |
| Return Time Limit | 14 Days |
| Refund Time | 10 Days |
| Return Label | Not Required |
| Original Packaging | Not Required |
| Return Address | Read below |
| Exceptions | N/A |
Corporate world is facing intense competition and therefore each of the business entities is coming up with the best deal – the deal that is hard to ignore. And there are platforms that are bringing all these exciting deals on one place so that you can buy the best deal.
Wowcher is one such online business entity based in the UK that brings the best deals from a range of industries on its website so that you can get your desired product or service at the unbeatable price. Whether you intend to buy in bulk or just want to have a beauty service at a spa, here you will find everything at unbeatable price. Wowcher features the best deals on the best restaurants, concerts, events, lessons, tours, spas, salons, retail shops, and much more. Wowcher expose people to things they wouldn't have done otherwise, like shows, skydiving, cooking classes, architectural tours, salon services or even teeth whitening.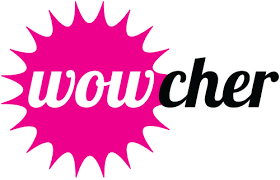 Wowcher is not only popular for its lucrative deals but its consumers also love it for its considerate returns policy.
Wowcher Returns Policy
Wowcher offers a considerate returns policy. Wowcher refund and exchange policy are only for its unredeemed wowchers as the goods you purchase on its website are actually third-party goods. If you have purchased wowchers for subsequent purchasing from Wowcher site but now you have changed your mind then you can get a full refund in lieu of your unredeemed wowchers. You have 14 days from the date of wowcher purchase to return your unredeemed wowcher. For initiating a return, you must login to your account and then look for the wowchers' return option.
If you have paid in cash then you will receive your refund in your original payment method but if you have purchased the returning wowchers from your Wowcher Wallet then you will receive the refund into your Wowcher Wallet. Wowcher Wallet Credit is instant while in a cash refund can take up to ten working days.
Within 30 days of the purchase of wowchers, you can get a full refund of unredeemed wowchers into your Wowcher wallet and after 30 days, you can still return your unredeemed wowchers at half price. The half-price will be credited to your Wowcher Wallet instantly.
Wowcher Returns
If you want to process your return of unredeemed vouchers then simply login to your Wowcher account and initiate the process within 14 days of the purchase. For in cash refund, you have to wait for 10 working days while a refund to your Wowcher Wallet will be instant.