| | |
| --- | --- |
| Company Name | Wayfair |
| Return Time Limit | 30 days |
| Refund Time | 5 working days |
| Return Label | Required |
| Original Packaging | Required |
| Return Address | Read below |
| Exceptions | Gift cards |
Wayfair is one of the biggest shopping destinations in the UK when it comes to furniture and home-goods. They aim to have a simple returns process in order to increase customer satisfaction. Here are the details of Wayfair Returns.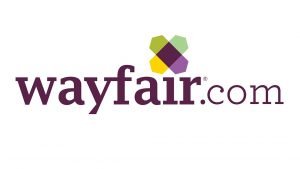 Wayfair returns policy:
If you change your mind regarding the item you purchased from Wayfair, you may do so within 30 days of delivery. Please note that the customer will be charged for the return cost which varies between 5 to 50 Euros depending on the package size. The cost will be deducted from the refund amount. Gift cards cannot be returned as well as personalized items.
In case you received a wrong item or a defective one, you can report the item through their website and request a replacement. Also, you can request a pickup and refund if you wish to send the item back. The refund will take 3-5 business days once the items are picked up by the Wayfair team.
Wayfair returns:
The process is simple, you can either go through your recent orders and select the items you want to return or use their cancelation form. They will get back to you within 2-3 working days.
Wayfair refunds through credit card payments are usually refunded within 5 days of the request, other payment methods might take up to 2 weeks.
They provide live tracking of refund status on their profile page. You can also request a refund through store credit once the item is delivered to Wayfair, in that case, the refund will be issued to you in 1 working day.
[Updated – August 2022]