| | |
| --- | --- |
| Company Name | Swarovski |
| Return Time Limit | 28 days |
| Refund Time | 14 days |
| Return Label | Required |
| Original Packaging | Required |
| Return Address | Read below |
| Exceptions | N/A |
Swarovski is one of the premium women's jewelry brands in the world. The company was established by Daniel Swarovski in 1895 in Austria. It is a family-owned business enterprise and still, it is owned by the Swarovski family. With time, the company has divided into three sub-companies. The first one is the Swarovski Crystal Business which is concerned with the manufacturing of crystals, jewelry, and accessories. The second one is known as Swarovski Optik which produces optical instruments and the third one known as Tyrolit, is famous for its grinding and dressing equipment.
Swarovski crystal business sells a variety of jewelry products like earrings, bracelets, necklaces, rings, artificial stones, gemstones, crystals, accessories, and much more. It is headquartered in Austria. Since its establishment, the company has grown enormously and now it operates in almost every major country of the world including the UK. The jewelry company facilitates its customers in every possible way as it offers plenty of information about jewelry items, a guide for selecting the right sized bracelet, discounts, and swift delivery, etc.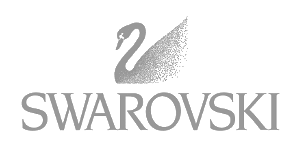 Besides, if you are not satisfied with any of its products then you can return any of its products as the premium jewelry brand has a supportive returns policy.
Swarovski Returns Policy
All items are acceptable for return Gift Cards and Swarovski Masks. You must return the returning items in the original packaging in unused condition. For the products purchased from Swarovski, you can return them within 28 days of the receipt.
If you want to return any of the Swarovski products, then visit the Swarovski website along with your order number and email address. After visiting, follow the online return registration steps and create your return QR code or returns label. After this, choose your desired courier service. Now pack your goods in original packaging.
Now fill your the returns form that comes with your order and place it inside your returns parcel. Finally, send the parcel to the company via your chosen courier service and retain postage proof until the final refund.
Swarovski Returns
If you want to initiate a Swarovski return then you must complete the online return process. Then complete your returns form and send it along with your parcel to the company.
After the arrival of your parcel at one of the Swarovski warehouses, your refund will be processed within 14 days according to your original payment method.