Company Name
Superdrug
Return Time Limit
28 days
Refund Time
5 days
Return Label
Required
Original Packaging
Required
Return Address
Read below
Exceptions
Perishable items like food and baby milk
Personalized items
Medicines
Sealed products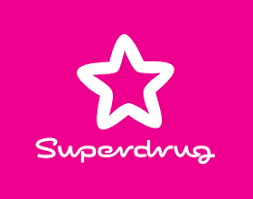 In addition to its pharma and wellbeing products, Superdrug also offers a great refund policy and if you want to return any of its products from any part of the UK then you can do it.
Superdrug Returns Policy
Superdrug considers nearly all of the items for a return but the following items are excluded from the return.
Perishable items like food and baby milk
Personalized items
Medicines
Sealed products that are not suitable for return due to health or hygiene reasons if unsealed after delivery (unless these items were damaged or faulty when delivered to you or have been incorrectly delivered)
If you need to make a return, then you have to return your merchandise within 28 days of receipt. In addition, returned items must be unused and in their original packaging.
For returning items purchased in-store, you have to bring them to the original store for instant return. For in-store returns, you must bring your returns summary (available in the order history section of your Superdrug account) along with your returned goods. But for returning items bought online, repack your goods in their original packaging and send them to Superdrug by using RoyalMail.
Finally, you have to cover your return shipping charges and you will receive a full refund as per your original payment method.
Superdrug Returns
For in-store returns, take your goods to the original store along with your returns summary for an instant refund. And If you want to process your return via post then you must pack your return parcel carefully. After this, you have to send it to Superdrug via RoyalMail and retain postage proof till the final refund. Once your return parcel arrives in the warehouse then you will be notified via email.
Superdrug Refunds:
Superdrug offers full refunds for items that are returned in their original form and in acceptable condition. It will take them 5 working days to process your refund once the products are received by their warehouse and approved for a refund. You will be notified by email when your refund is ready.
For more information, please visit the following link https://www.superdrug.com/returnPolicy