| | |
| --- | --- |
| Company Name | Pull and Bear |
| Return Time Limit | 30 days |
| Refund Time | 14 days |
| Return Label | Required |
| Original Packaging | Required |
| Return Address | Read below |
| Exceptions | Fragrances, Customizable items, Cosmetics, read more |
Pull and Bear has made swift strides since its launch in 1991 and now the fashion chain retailer operates in many of the world's countries. The brand sells stylish and trendy men's and women's clothing items and footwear. Besides, Pull and Bear also offers women's bags, accessories for both men and women, and other merchandise all around the world.
Besides UK consumers, Pull and Bear also offer its products to all international customers. The brand is also one of the most engaged clothing retail social media brands with an online presence on almost every social media platform.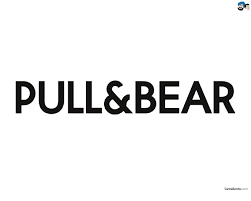 Generally, you will not need to return any of its clothing or any other product but if you are up to a return then the site has a great returns policy.
Pull and Bear Returns Policy
Though most of the items are returnable however return is not available for the following goods.
Swimwear: if the hygiene sticker or security seal is not in place.
Underwear: cannot be exchanged or returned without the original packaging, except for tops and bodysuits.
Accessories: if the original packaging is not intact.
Fragrances: if not in the original and sealed packaging.
Cosmetics: must be returned in the same packaging and in original condition.
Customizable items: are not exchanged or returned.
CDs, DVDs, and Vinyl: if original packaging is not intact.
You have 30 days from the date of delivery to return your goods. However, if you return your goods within 14 days of purchase then Pull and Bear will also pay the shipment charges of your return parcel along with a full refund.
Finally, Pull and Bear will return shipping charges for both standard orders (if returned within 14 days of purchase) and for defective or faulty goods.
Pull and Bear Returns
You can return your items in any of its stores if you have purchased them from the store. For in-store returns, Simply bring your goods to the original store along with the original receipt and your refund will be reimbursed according to your original payment method.
But if you want to return the goods that were purchased online then you have to lodge a return request on the website. After the request repacks your items with great care and with original labels send and drop them off at one of these drop-off points:
EVRi Drop Off: show the QR code at your nearest ParcelShop location and get your label printed

Royal Mail: show the QR code at your nearest Royal Mail Office. You do not need to print anything; you will only be asked to display it on your mobile phone. Please remember that it's not possible to drop your parcel off in a postbox.

InPost Instant Returns Locker: take your parcel to any InPost Locker and scan the QR code on your smartphone at the locker.
If you prefer to have PullandBear pick your item up from your home, you can do so by paying £2.95. The courier will print the label and bring it to you. Register for this service using this link: https://www.pullandbear.com/gb/returns-guest.html
Pull and Bear Refunds
Pull and Bear offers full refunds for returned items. After the approval, your refund will be processed within a few days (most probably in a week) and you will be refunded according to the original payment method. If items are returned within 14 days of purchase, you will receive a refund for your shipping cost as well.