| | |
| --- | --- |
| Company Name | Lidl |
| Return Time Limit | 30 days |
| Refund Time | – |
| Return Label | Required |
| Original Packaging | Required |
| Return Address | Read below |
| Exceptions | Health and hygiene and perishable food products |
Supermarkets were the phenomenon of the twentieth century and the online presence of these supermarket chains is the phenomenon of the twenty-first century. Lidl Stiftung & Co. KG, popularised as Lidl is one of such discount supermarket chains that has an impressive online presence because of its website 'lidl.co.uk'. Lidl has over 10,000 stores across Europe and the United States. Lidl is a German international enterprise but it has expanded beyond Germany.
The first store in the United Kingdom was opened in 1994, and now Lidl has over 800 stores and thirteen regional distribution centres across Great Britain. Products of Lidl include food items, recipes, groceries, wine, beers, and spirits, flowers, pet products, baby products and toys, cleaning products, household goods, and health and beauty products.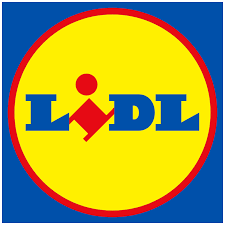 Lidl is not only popular for its quality products but its consumers also love it for its considerate returns policy.
Lidl Returns Policy
Lidl offers a considerate returns policy. If you are not satisfied with any of its products then you can return it to the brand within 30 days of the purchase. All items can be refunded except for health and hygiene and perishable food products.  If you have received a non-food faulty item, then you can return it within 12 months of the purchase. In either case, you must retain your proof of purchase as it is the only requirement at the time of return and subsequent refund.
If you want to return your goods then you have to visit the original store within 30 days of the purchase along with your proof of purchase. However, if you have received a faulty item and more than twelve months have passed then you must contact with the customer services team of Lidl and they will guide you through the return process in this special case.
Lidl Returns
If you want to process your return then you must visit the original store within 30 days of the purchase. You must pack your goods in original packaging and your goods must be in resalable condition.
The store's staff will check your goods and proof of purchase that's the receipt and subsequently you will get a full refund as per your original payment method.
For more information, please visit this link, https://customer-service.lidl.co.uk/SelfServiceUK/s/article/Whay-is-Lidl-s-refund-policy