Company Name
Craghoppers
Return Time Limit
14 days
Refund Time
14 days
Return Label
Required
Original Packaging
Required
Return Address
Read below
Exceptions
Gift Cards
Personalized goods
Swimwear, lingerie, briefs and stick-on bras
Craghoppers is a UK-based outdoor clothing manufacturer and supplier company that is headquartered in Manchester, United Kingdom. The company was established in 1965 and it is now the world leader in outdoor and adventure trousers. One of the greatest successes of the company is NosiLife – a complete lightweight adventure collection that provides permanent and safe protection against biting insects and the diseases they transmit.
Hikers and avid travelers around the world are familiar with the brand as the brand not only sells its products in the UK but also ships them to many other destinations of the world. It sells quality men's, women's, and kids' outdoor clothing items, trousers, accessories, outdoor adventure gear, and much more.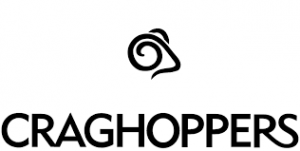 Though you may not find a reason to return any of its products if you want to return your merchandise for whatsoever reason then you can return your goods as the brand offers a supportive return policy.
Craghoppers Returns Policy
Though most of the products are returnable but following are some exceptions.
Products that have been opened or unsealed (other than where necessary to inspect)
Products without original packaging or labels
Products or packaging in poor condition
Products that contain your personal data or have been manufacturer-registered
Gift Cards
Personalized goods
Swimwear, lingerie, briefs and stick-on bras, and personal care products can't be returned for hygiene reasons.
For initiating a return you must inform the brand within 14 days of the purchase on the website. After informing the company on the website, you will have 14 more days to return your goods. Repack your goods in original packaging and use a recorded mail service to send your parcel to the company.
Finally, you will have to pay for your return shipping charges. However, if you are returning a faulty item then Craghoppers will pay return shipping fees along with a full refund.
Craghoppers Returns
If you want to return your item, then visit Craghoppers website and inform the brand and cancel your order. Then repack your goods in their original packaging. Then send your parcel to Craghoppers either by recorded postal service or courier and you have to keep your postal proof safe until you get your refund.
After the arrival of your parcel at the Craghoppers, you will be notified via email. After the arrival of your return parcel at the brand's warehouse, your refund will be made according to your original payment method.
For more information visit this link, https://www.craghoppers.com/customer-services/returns-information/refund-policy/