B&Q Limited or simply B&Q (Block & Quayle) is a UK-based DIY and home improvement retailing company. The company was established in 1969 and now it has over 300 retail outlets across the UK. Though the company also opened its stores in China but it was unsuccessful. Besides physical stores, anyone can also shop from its website and get the goods at their doorstep.
This one of the thriving DIY and home improvement brands in the UK that sells a range of products. Products of the brand include gardening equipments, compost, seeds, flooring, tiling, paints, garden storage, garden furniture, fencing, and much more. It has over 40,000 products in its product catalog!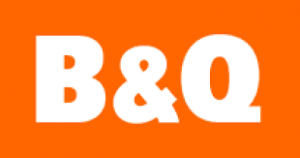 Besides, if you are not delighted enough by any of its products then you can return your merchandise to the brand as the brand has a supportive returns policy.
B&Q Return Policy
All items are acceptable for a return or exchange except products that have been cut to size, made to measure or mixed to your individual requirements. Products which are liable to deteriorate or expire rapidly, including perishable products such as plants or turf, will not be exchanged or refunded unless they are faulty or incorrectly delivered.
For the products purchased from the B&Q Stores or online, you can return them to any of the B&Q store within 135 days of the purchase in their original packing. Besides, you must provide the receipt/sale invoice/proof of purchase at the store for an instant refund/exchange. In case, you haven't the receipt, then the store will not process your refund/exchange. The process of return/exchange is completely free of cost.
Finally, if you want to return a faulty or defective item then you have to follow the same procedure and the brand will exchange, repair, or refund as per wish of the consumer.
B&Q Returns
If you want to initiate a B&Q return then you must return your goods parcel within 135 days of the purchase to any of your nearest B&Q store in the original condition and along with proof of purchase.
The store will instantly refund or exchange your goods and you will receive your refund as per your original payment method.
For more information please visit this link, https://www.diy.com/customer-support/returns-and-refunds#icamp=footer_refunds