| | |
| --- | --- |
| Company Name | Three |
| Return Time Limit | 14 Days |
| Refund Time | Few Days |
| Return Label | Required |
| Original Packaging | Required |
| Return Address | "-" |
| Exceptions | PAYG SIM, Top-up, Pack or Add-On and Home Broadband devices, and Accessories bought from store |
| Cost of Returns | Only Return Shipping Charges |
The advent of the internet has revolutionized every aspect of human life and now it is a necessity for every human to keep him updated on all the recent developments. Keeping oneself of his/her surroundings is only possible if you have instant access to diverse information resources. For gaining access to information resources; a super-fast internet connection is a must. Thanks to internet provision companies that we can now keep ourselves updated about our surroundings.
Hutchison 3G UK Limited or popularly known as Three is one such broadband company that provides broadband services in the UK, connecting both businesses and residential customers. The company offers a range of broadband and SIM data packages to its UK customers. In addition to internet provision services, the company also offers a range of tech products like smartphones, tablets, SIM-only deals, and much more. Three is headquartered in Reading, England, UK.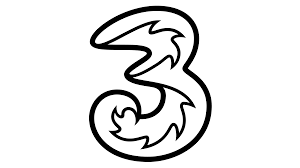 In addition to its great products, the internet services provision company also offers an excellent returns policy. Though you will not need to return any of its products or services, however, if its goods or services don't make you happy then you can return them quite conveniently.
Three Return Policy
Almost all of the items are eligible for return or exchange but however, certain products and services like PAYG SIM, Top-up, Pack or Add-On and Home Broadband devices, and Accessories bought from the store can't be returned.
For in-store purchases, the following is the returns policy.
For a return, call on 333 from a Three mobile (it's free unless you're on one of our new Essential Plans, in which case it will come out of any available minutes allowance or charged at your out of allowance rate of 55p per minute) or 0333 338 1001 (standard call charges apply) from another phone.
You can alternatively call 500 (it's free from a Three phone) or 0333 338 1003 from another phone (standard call charges apply) if you're a Mobile Broadband (modem, dongle, mobile WiFi, laptop or tablet) customer. After the call, complete and return the Model Cancellation Form to the company within 14 days of the purchase.
For returning your online purchases, contact the Three Customer Services team or complete the Model Cancellation Form and then return to the company. You will be entitled to a refund of any Pay As You Go Credit that remains unused at the date of cancellation or a refund related to the allowance remaining in your Pack, Top-up, or Add-On as calculated by Three. You will not be entitled to refunds of Pay As You Go Credit, Packs, or Add-Ons which have been added after the 14 days Cooling Off Period has expired.
Three Returns
The process of refund is simple and easy. Just call the customer support team of Three and then complete the returns form. Add this returns form to your products or services and send them to the company. You should complete this process within 14 days of the purchase. Finally, you will be refunded as per your original payment method within a few days. For more information, please visit, their official website