Do you love bicycle riding, camping, and touring? If yes, then Halfords is the best place for you to shop for quality, comfortable, and affordable bicycles. Besides bicycles, the brand also sells car parts, car enhancement tools, camping, and touring equipments and offers services like car check, tyre check, car servicing and repairs, and much more.  Evan Cycles is a British retailer and was established in 1892.
Halfords is one of the leading bicycles and camping retailers in the UK with over 700 stores in the UK, some of which are in the Republic of Ireland.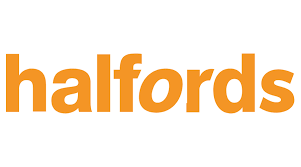 I bet you will never have the courage to return any of its products but if you are up to a return then the brand has a considerate returns policy.
Halfords Returns Policy
All items can be returned but Dash Cams, Sat Navs, DVDs, memory cards, and software if they're faulty or are returned unused with their original seals and wrapping intact. Personalized products and made-to-order products can only be returned if they're faulty.
You must return or exchange your goods within 28 days of the delivery. However, if you have purchased a refurbished item then you have to return it within 14 days of the delivery. If your items exceeded these timeline then they will not be considered for delivery. You can also return your products by any of the following three methods.
The first and fast method is to return your goods at any of the Halfords' store. You just need to provide your proof of purchase along with unused goods and you will be refunded as per your original payment method instantly.
The send method is to return your goods via post. You have to download your returns note on Halfords website and then fill it out. Repack your goods in original packaging and attach the returns note with it. Now you can post it off to Halfords via recorded post. Retain your proof of postage until final refund.
The third and the last method is to return your goods via courier. Just call customer service team of the Halfords and they will tell you when they are coming for collection. Then repack your goods in original packaging and hand it over to courier.
In-store returns are instant and free while you have to cover return shipping charges in both post and courier return. However, if you are returning a faulty item, then Halfords will bear all shipping expenses.
Halfords Returns
If you want to process your return then you must return the parcel with its return note via post or courier.
After the arrival, your refund will be processed within 30 days and you will be refunded according to the original payment method. However, if you are returning your order at any of your nearest Halfords store then you will get instant refund.
For more information, please visit this link, https://www.halfords.com/help-and-advice/customer-services/delivery-and-returns/returns-information