| | |
| --- | --- |
| Company Name | Fitbit |
| Return Time Limit | 45 Days |
| Refund Time | Few Days |
| Return Label | Not Required |
| Original Packaging | Required |
| Return Address | Read Below |
| Exceptions | Software and Damaged Products |
| Cost of Returns | Only Return Shipping Charges |
Fitbit was launched in 2007 in the USA and now it ships its consumer electronics and fitness products to almost every region and country of the world. The company has worldwide business operations. Likewise other countries, Fitbit also sells its products in the UK. Since its establishment, the American fitness company has grown enormously and in 2019, it had become the fifth-largest wearable technology company in shipments. Till now the company has sold more than 120 million devices to its more than 29 million users around the globe.
The company offers a range of consumer electronics and fitness products. Products of the global company include pedometers, smartwatches, activity trackers, related accessories, fitness equipment, and much more. In over 100 countries, the company has more than 39,000 retail stores besides an e-commerce website. In 2021, Google acquired the company.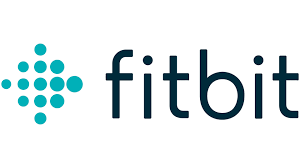 Likewise, with its amazing fitness products, this global fitness company has also a considerate returns policy. Generally, you will need to return any of its products but if you are considering a return then the global brand has the following returns policy.
Fitbit Returns Policy
Though most of the items are returnable however return is not available for some software products and damaged products. Also, if your item is not in its original packaging then it will not be refunded. You can return any unwanted item within 45 days of the shipping date. All under-warranty products can be returned within their warranty time periods.
For initiating a return, visit the website of the brand and complete the online returns process. After completing the process, you will get a return authorization number from the company's support team. Now repackage your item with great care and with original labels and place your returns authorization number within the parcel. Then send it to Fitbit via any recorded delivery service. All returns are processed within a few days.
Fitbit Returns
If you want to return your item or defective product, then return the parcel with its return authorization number to the company via any recorded courier service. Besides, you must return your parcel within 45 days of the shipment date. After the arrival of your parcel at the warehouse, your refund will be processed within a few days and you will be refunded according to the original payment method. For more information, please visit, https://www.fitbit.com/